Uncategorized / No Comments / by Jozsef Abranko / September 12, 2013
I am pleased to announce that I am participating in a group show "Song of Nature – The 2nd Exhibition of Paintings of Yaohua Yan Art Studio" at the McKay Art Centre. The show is on from September 11-15 at the McKay Art Centre in Unionville. There will be a meet the artists reception on Saturday, September 14th from 2:00pm – 4:00pm. The exhibition features 65 paintings from 13 artists including our outstanding teacher, master watercolour artist Yaohua Yan. The show includes four of my watercolours and four of my plein air oil miniatures.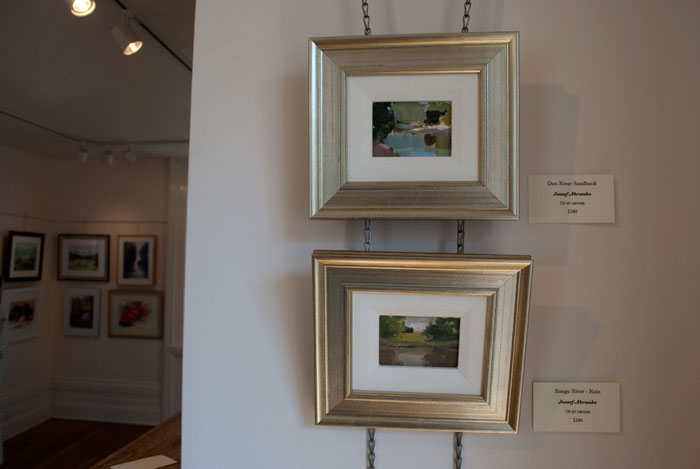 Two of my miniature oil paintings.